II. KEK Run registration has just started!!

I. KEK Run registration interface is now available on our website!
n March 2022 one of the newest charity running competition of Budapest, KEK Run will be organized the second time on Ludovika Campus. Every competitor gets a KEK Run starter pack, furthermore we are rewarding the performers with a finishers pack and a unique medal. Of course, the winners of each category receive prize package! A live DJ show is going to provide the good vibes in Orczy park. By paying the entry fee and buying the event's T-shirt you are supporting charitable purposes, because this year we are collecting donations for a cross-border hungarian school!
Why should you sign up for this competition?
Because you can support charitable purposes.
Because you can challenge yourself individually in a 5 km or a 10 km race or with a mate in 10 km!
Because you can run together with the olympians of ELTE and NKE, furthermore the champions of FTC!
Because it doesn't matter if you are a beginner or experienced runner, we can recommend this race for everyone!

Important informations of the entry:
In case you choose the team entry, please fill out the personal datas of your teammate, then he/she will receive an email of the successful registration including a link to accept the privacy statement, therefore your registration will be fully completed by that.
At the end of the registration you can buy a KEK Run running shirt which with you can join our charity programme and donate for the hungarian students of 2. Sz. Széchenyi István Secondary School in Tiszaújlak.
Entry fee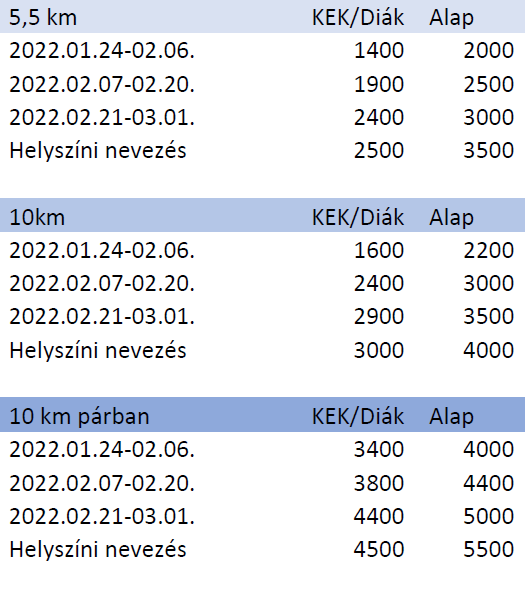 Your registration fee includes:
participation of the race
time measurement by chip
freshing
first aid service
starter pack
unique medal
finishers pack
KEK Run T-shirt:
By buying our KEK Run running shirt, you are supporting charitable purposes!

Registration site: